KBH chat is moved to here. We still have email and a telegram channel. Also remember the Christogenea chat and the message boards at gamer-uprising where we are chatting under various trollish aliases. Send us a "Howdy!"
---
Announcements
25th day of the 4th month (Sabbath!): A reminder to all readers that the KBH is traditional Catholic. I.e., the Catholic church's doctrines were apostolic up until the general beginning of (((the enlightenment))) or end of the middle ages. After that point, you have fagmasonry and skype usury generally taking hold, and the skypes returning to many key cities in Europe/Christendom. Another serious turning point was the Rats'-child bank taking over the Vatican bank in 1832, then of course, the final insult, Vatican II. The corruption of our church directly corresponds to White Genocide and Armageddon
22nd day of 4th month (11.07.2021): Gnu article below: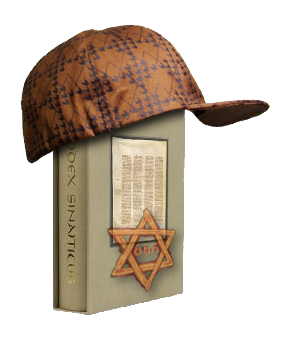 Sinaiticus is a Fraud

Bible study is an important part of spiritual life. After chastity and meditation, it is good to bring that inspiration as close as we can to the scriptures - the best we can find, the closest possible to what Yeshuah, Peter and the apostles tried to teach us. No matter how far into clown world we find ourselves, the Bible remains the world's most popular and important book. And no matter how far the canaanites have gone to corrupt these scriptures, the relatively good KJV, they hate, remains the most trusted. This article will concern the great naked canaanite emperor in the Bible room, the codex on which all their textual corruptions are based, Codex Sinaiticus. What if it was just another jewniversity dogma? [continued...]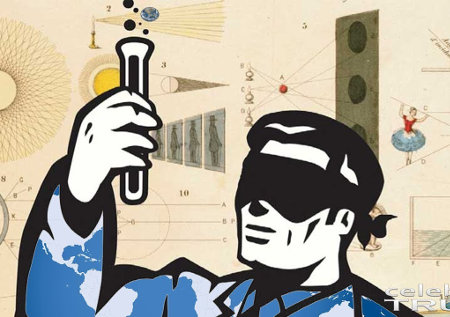 16th of month 4 (05.07.2021): Try our gnu Greek rosary
2nd of month 4 (21.06.2021): Gnu telegram SCIENCE!! Hate 1.0 channel added. All are welcome to hate swine-enece, the perverted church of Clownworld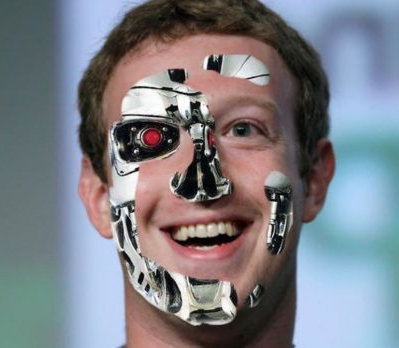 Gnu article on the word "Jew" in the Bible. What are the two terms in two original languages in the real Bible, and what do they mean? Find out!
17th of month 3 (15.06.2021): The three canaanite stooges of protestantism: the flaming baby fellatio expert, Johann Ruechlin, his nephew, the normie-friendly cabalist Philipp Melanchthon/(((Reuter))), and his twink of 28 years - who did have the the courtesy to give a reach-around, the shabbos goy, Martin Luther. And how about the John "Calvin"/Cohen? Inquiring knights want to know!
Some useful survival info from a man who went through the yugoslav chaos of the 90's
24th of month 1 (13.04.2021): The story of Father Joseph Gleason's move to Russia. Gleason's dank website (BTW Gleason is also the name of the flat earther who made the map most prized by Uncle Adolf). Moar on the orthodox in Russia.
On "fish love":
"Young man, why are you eating that fish?"

"Because I love fish."

"Oh. You love the fish. That's why you took it out of the water and killed it and boiled it?"

"Don't tell me you love the fish. You love yourself, and because the fish tastes good to you, that's why you took it out of the water and killed it and boiled it."

So much of what is called "love" today is actually "fish love". — A young couple "falls in love". A young man and young woman "fall in love". What does that mean? That means that he saw in this woman someone who he felt could provide him with all of his physical and emotional needs, and she saw in this man somebody she felt could provide for her needs. But each person is looking out for their own needs. It's not love for the other. The other person becomes a vehicle for my gratification.
23rd of month 1 (12.04.2021): Keep mental discipline, keep out logismoi. Roosh's conversion story. Orthodox prayer guide. Jesus prayer in Greek and Latin: Greek: Κύριε Ἰησοῦ Χριστέ, Υἱέ τοῦ Θεοῦ, ἐλέησόν με τὸν ἁμαρτωλόν (τὴν ἁμαρτωλόν if prayed by a female). Latin: Domine Iesu Christe, Fili Dei, miserere mei, peccatoris. (peccatricis if prayed by a female)
Day 23 of month 11 (9.2.2021): Czech out another gnu article from Bruder Matty, "On Edjewcation"
8th day of 11th month, 5990 (25.1.2021): KBH exclusive: the White Israelites Calendar. Superior in simplicity and purity of origin to any other "Enoch", "Yah" or "Qumran" calendar on the internet.
Israelite Calendar Summary
2020-2021 reference calendar here
The 1st day of the calendar is simply the day after vernal equinox, i.e. March 21st every year and March 20th every leap year on gregorian
The first sabbath is the 4th day of the first month [Gen 1:14], and one must mark every seventh day of the entire calendar from there, because...
There are no weekday names or numbers
The date is "Nth day of Nth month", no pagan names
The number of days in a year are equal to current gregorian, including in leap years. Days 365 and 366 are numberless
This is Yahweh's calendar on which our obedience and earthly salvation rests.
27th day of 10th month, 5990 (14.1.2021): As we've been saying since the cohen-a virus got started: we are headed for armageddon, probably around 2030. Are y'all prepared? Will you be grabbin some popcorn and enjoyin the justice show, or "oy vey"-ing your way to the lake of fire?
Since the above chatroom is practically dead (security requires too stringent conditions), consider the following options for socializing and possibly posse-ing up: the Christogenea chat and the message boards at gamer-uprising. If you feel in line with many or most of the KBH principles ("Bros b4 hoes", "back to the kitchen, biotch", "what are you doing in the oven, cat? You're not a joo"), put "KBH" before your screen name to show solidarity
22nd day of 10th month (9.1.2021): We have a new article from Matty, on an old theme: chastity and its importance:
Your soul is receiving energy from the ether all the time. This energy builds up in the lower base chakras. Without proper channelling this crude energy leaks into the conscious mind as compulsion and lust. After a while even a small spark of sin can ignite these psychic fumes into a paroxysm of latent bestial debauchery. Sin will burn you out like a charred wreck until you look like Coomer with fried dopamine receptors along with the vile low-energy vibe of a warped aura. (more...)
27th day of 9th month, 5990 (14.12.2020): Merry Christmas, y'all!
Consider some arguments in favor of Paul. Perhaps much of our previous anti-Paul sentiment was based on certain mistranslations?
What's all this crazy stuff about Elvis, Trump, Kraken/crackin, MIB, Washington, 42, the space needle....?!
1st day of 8th month, 5990 (19.10.2020): Here is some info and notes I took on the concept that viruses are fictional
6.07.5990 (25.09.2020): Consider the KBH as your next move on the march to clown-world armageddon! In one clean break you can 1) get out of the cities 2) posse-up. Put your name on the list of those who will join the community when a significant number of signatories is reached
We are recruiting founding members of a physical, on-the-ground tribe (whose original virtual founders were: Uncle Jeebers, Brother Catfish and Grits)
20.05.5990: Updated navigation bar to the right for "external links" and "gender". Czech out them gnu linx!
19.05.5990 or 07.09.2020: Is demigod and supreme ruler of academia E. Michael Jones a flat earther? We're at least sure he's a geocentrist (from this brilliant and rare discussion on the sodomite "Isaac Newton"
09.05.5990: Today is sabbath. Celebrating it today is like keeping your God-given beard and not wearing cuckmuzzle/facediaper, i.e. like a symbol of your freedom, independence and decision to be saved. A simple perhaps css, online calendar is in the works
07.05.5990 or 26.07.2020: Enocal beta is closer to 1.0. A calendar we agree with can be downloaded here as a light spreadsheet file
23.07.2020: Enoch calendar summary added to main page. It is necessary for salvation so read it carefully. It is in beta and the articles are being added from the first hyperlink down
Domain transfer is halfway complete, mainly sucessful, so the site is being updated. The KBH will be remaining online until the projected 2030 armageddon year if possible. Get prepared by archiving this site and any/all of its materials before projected tribulation year 2026. Donations, visits and applications for residence are encouraged
---
Archives of KBH announcements:
2019/2020 2018 2015 2014 2013 2012 2011 2010
*****The KBH*****